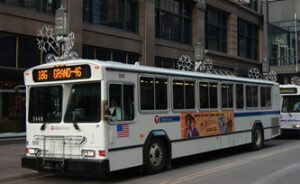 Trucking and busing companies are vital to our economy and our community.  You transport products to manufactures and retailers. You carry our children to schools and sporting events.   We know how important it is to keep these vehicles operating safely and efficiently.
M/A has the products that will help you keep your trucks or buses rolling, and looking good.  When you need to degrease an engine, clean a floor, scrub your hands, lubricate a hinge, or wash off road-film, M/A cleaners will make sure you get the job done.
We have been a leading provider for more than 35 years.  Our local manufacturing and warehousing helps us to keep costs down, and allows us to provide same-day delivery.